Intrigued by the headline of this article? Then you are probably one of the 50% of the population who are bothered by dandruff. Every day you wonder what to wear to avoid seeing your shoulders covered in white scales, you are afraid to comb your hair to avoid visible white dust sprinkle, you collect information about how to remove dandruff, but the problem persists…
We'll try to give you some tried and tested advice here about the best ways to get rid of dandruff.
How to stop dandruff? First of all, change your lifestyle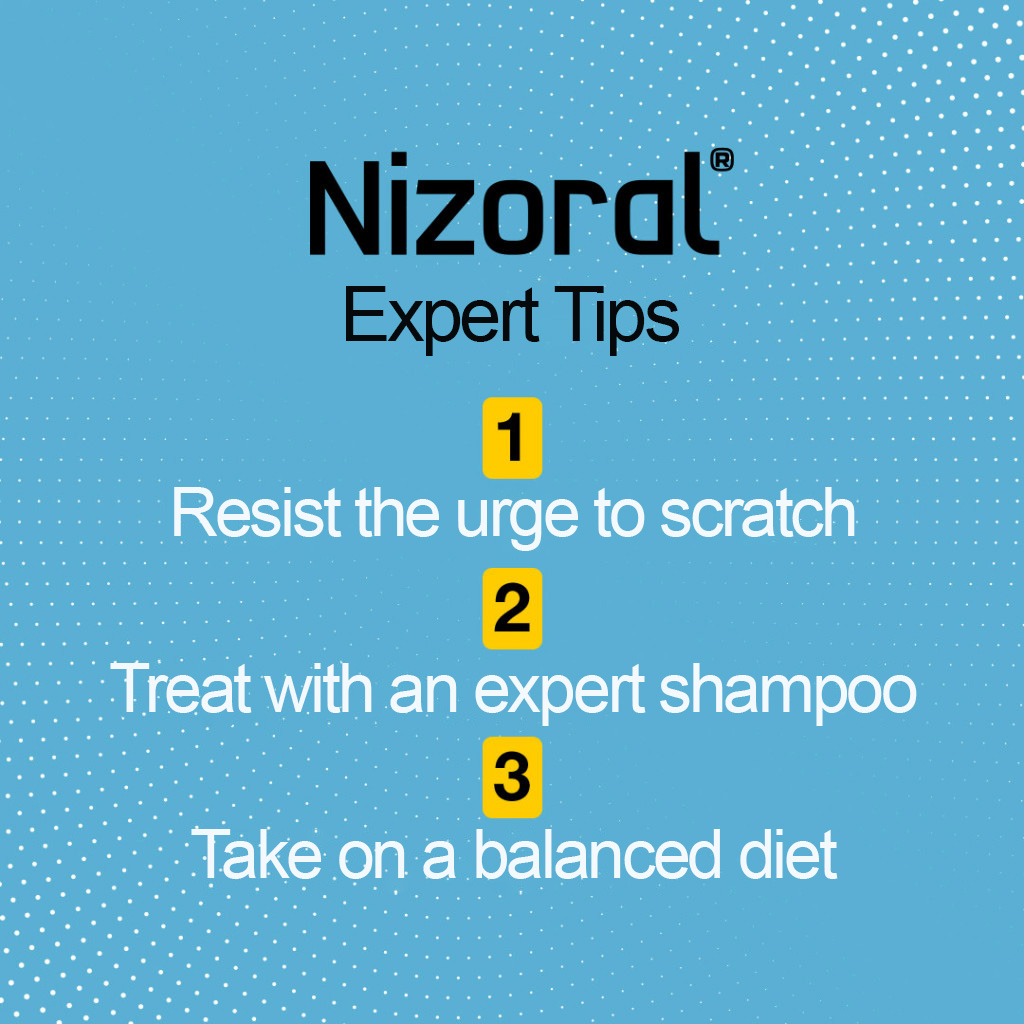 Most people want to put an end to the problem quickly and immediately. The first thing they think of is to go to the drugstore to buy anti-dandruff shampoo. The problem is that they must be patient and give it at least two months to show visible results. But if you don't change your overall lifestyle, the problems can come back.
You should also think about your diet. If it contains a lot of sugar, that's just what yeast likes. Instead of white bread, include whole grains, eat more vegetables, legumes, fish, and in general foods that give you a sufficient intake of zinc, selenium, and vitamin B.
Include exercise and walks into your daily schedule. The sun has a beneficial effect on the skin and the psyche.
Discover more about the Nizoral Scalp Care regime at your nearest pharmacy
If the home remedies do not help, the next step takes you to the pharmacy, where you can find more effective dandruff treatment. Nizoral shampoo treats and helps prevent skin infections caused by fungus. After using it, you will immediately get relief from itching and dandruff will visibly disappear.
Patience, proper use and rinsing with clean water are also important part of the procedure. The frequency of use of the shampoo depends on the type of infection and also on whether you want to treat dandruff or prevent its return. In the case of seborrheic dermatitis, the shampoo is used twice a week for 2-4 weeks . Additionally, Nizoral Expert Daily Care Shampoo can be used on daily basis to ensure your scalp is maintained itch and flake free and well hydrated.
What is Ketoconazole?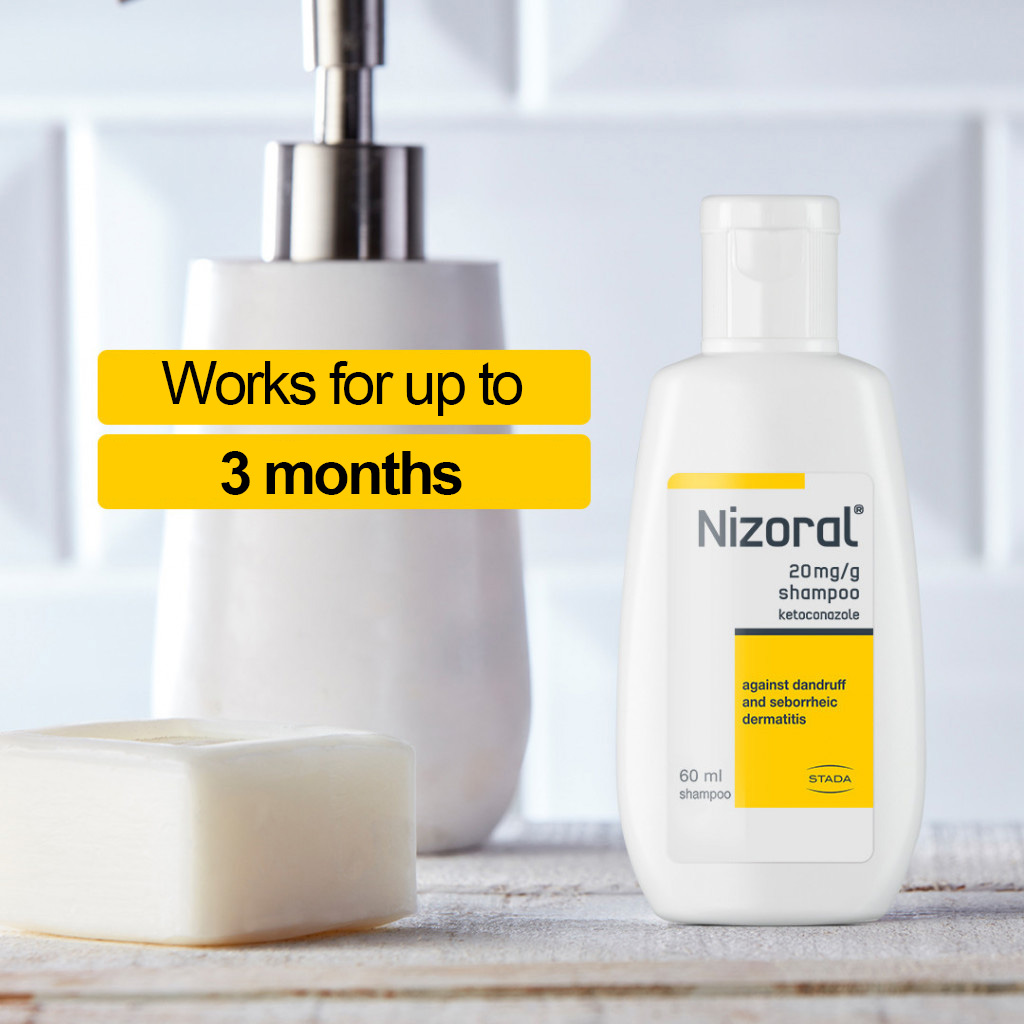 The active ingredient Ketoconazole in Nizoral Shampoo is what makes it effective at not only relieving the visible symptoms of dandruff like flaking, but also relieving the itchy and irritated scalp and preventing further outbreaks.  
Ketoconazole, an antifungal medication that is used to treat dandruff and seborrhoeic dermatitis of the scalp and is the world's most prescribed anti-dandruff ingredient.  
Ketoconazole treats the root cause of dandruff by killing the fungus causing it. It helps to protect your scalp from further outbreaks by binding strongly to the natural protein of your hair. Thus, Ketoconazole remains active and keeps working between shampoos with Nizoral A-D. Use Nizoral A-D Shampoo just twice a week to finally live a life that can be dandruff-free.  
Nizoral Medicated A-D Shampoo can be used to treat a broad range of dandruff sufferers from mild to severe. Ketoconazole remains active on your skin for up to seven days to help combat stubborn dandruff and is clinically proven to be superior to Zinc Pyrithione shampoo for treating severe dandruff in four weeks.  
Nizoral provides rapid relief from all symptoms with dandruff such as an itchy, irritated scalp and flaking skin while killing the fungus that causes it.  
When to see a dermatologist
If none of the previous tips helped, the problem is probably more serious, and you should see a dermatologist. It could be a more severe form of seborrheic dermatitis.